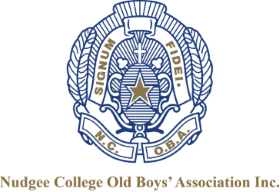 Jack Ross Bursary
Xannel's Story

Thanks to the generosity of the Nudgee College Community, the John Elliott (Jack) Ross Bursary has recently been able to provide a Nudgee College education to 13 young boys. This contribution has provided financial support so that boys, like Xannel (pictured), may have the opportunity to achieve their potential through the benefit of a Nudgee College education. Xannel graduated from Nudgee College in 2015 and is currently studying law at UQ. He hopes to one day be a leading Barrister. Xannel is passionate about social justice and helping others. A true Signum Fidei.

The Jack Ross Bursary is not a sporting or academic scholarship. The sole objective of the Jack Ross Bursary is to provide bursaries to students whose families are unable afford to send their sons to Nudgee College. A bursary can be awarded to a student whose family cannot financially support their education due to circumstances such as losing a parent, family breakdown or bankruptcy. It was created to help as many boys, like Xannel, as possible. As an Old Boy, you know first-hand how valuable a Nudgee College education is and how it can shape you as a man.

The Jack Ross Bursary has enough funds to complete the education for two boys currently attending Nudgee College but in order to help future students, we need your help.

We are asking all of our Nudgee Old Boys to provide their financial support by contributing to our Annual Appeal as best they can. If you haven't already joined us in our philanthropic efforts this year, I invite you to assist us in changing the lives of young men in need and making a tax deductible donation to the John Elliot Ross Bursary Fund Trust (ABN 25 877 953 392).
For more information regarding the Jack Ross Bursary and to make a donation - please contact:
Marc Eslick (Foundation Manager) meslick@nudgee.qld.edu.au or 07 3865 0470
PLEASE MAKE YOUR TAX DEDUCTIBLE DONATION HERE AND THEN CLICK THE "DONATE NOW" BUTTON BELOW:
Please complete your details on the next page so that the Official Tax Receipt can be issued by the Nudgee College Foundation Ltd as Trustee for the John Elliot Ross Bursary Fund Trust.
Donations can be paid through this online system by credit card, EFT or cheque.